"I really enjoy people and their company, but, yes, I also like to be really,..."
– Laura Marling (via marlingblog) THIS SO SO SO SO MUCH
jonnovstheinternet: In Romania they have box Vodka. It's 37.5% and it comes with a fucking straw. This must have been what BH was drinking in that picture with a 'juice' box. 
2 tags
Saw Matt Corby on Friday. He is perfect.  That is all.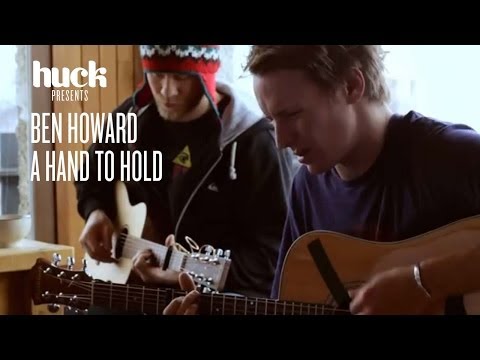 2 tags
You ARE blind. 
seriously no reblogs for that last picture yet. ARE YOU BLIND???
I have such a serious crush on Oli, it is starting to be really annoying. *le sigh*
I just have to say it: Fuck yeah The Crookes.
Being a fan can be a hard job too.
laivine: ifeellikedaphne: I've written down something about Being A Fan. Although it is not specifically personal, in a way I feel it is. It's very honest, and I thought a lot before deciding to post it, but I felt I had to liberate my head of these thoughts, and share them is the only way. It's certainly not exhaustive of the subject, still it is very long, so I will put it under a nice...
Ben Howard December European Tour dates.
fuck-yeah-ben-howard: 9th Dec - X-tra, Zurich 10th - Cirque Royale, Brussels 11th Dec - Casion de Paris, Paris 13th Dec - Tempodrom, Berlin 14th Dec - Tonhalle, Munich 18th Dec - Vega, Copenhagen The tickets are available from 9am tomorrow as part of a pre-sale.
3 tags
I"M SO hAPPPY. HAVE BEEN FANGIRLING ALL WEEKEND
And I'm not telling what it is yet, you'll find out when the time comes
Is it just me or...
is Winston Marshall dressing better as of late?
tuesdayblouse asked: well at the moment these were made for my art swaps, would you be interested in an art package for £8? it will include badges and pendants and maybe even a tote bag! :) xxx
Grazzly
No more Grazzly. I feel we ought to take a moment of silence to mourn the loss of our beloved Graham. He will be sorely missed.  (BTW, if any of you didn't know yet, he's not playing for LM anymore, so don't worry that he's died or anything)
To Kill a King: BRAND NEW EP COMING SOON!!! →
tokillaking: Word of Mouth EP www.wordofmouthep.com It gives us great pleasure to announce the release of our 'Word Of Mouth EP', a collection of six live performances we wrote, recorded and mixed at our rehearsal studios in Spring 2012. The EP will shortly be available to download…
3 tags
A mockingjay catching fire: New European Shows!! →
ofmonstersandmenmusic: Lots of new shows coming up!! Here is the latest: 8/28 Zurich, Switzerland @ Abart 8/29 Lasanne Switzerland @ Les Docks 8/30 Munich, Germany @ Backstage Werk 9/4 Amsterdam, Holland @ Melkweg 9/5 Nijmegan, Holland @ Doornoosie 9/6 Koln, Germany @ E-Werk 9/11 Hamburg,… Argh, they got NijmegEn and DoornroosJe wrong again. 
2 tags